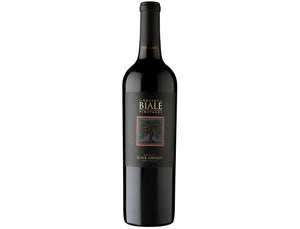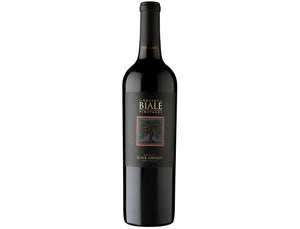 On Sale
Robert Biale Black Chicken Zinfandel 2020
Sourced from the same family vineyard on the Biale estate that Aldo, Nonna, and Bob Biale have farmed their whole lives with additional grapes from their neighbouring winery vineyard in the Oak Knoll District, Black Chicken is a superb expression of Zinfandel from the cool southern Napa Valley, and an icon of Napa Valley Zinfandel in general.
Hand-picked and hand sorted for the best fruit, grapes crushed and gravity fed into open-top tanks. The must cold-soaked for two to four days at 10˚C and inoculated with cultivated yeast strains. Two to three punch downs per day for colour and tannin extraction. Fermentation usually complete after fourteen to sixteen days at a maximum temperature of 30˚C. At dryness, lightly pressed to 100% Burgundy oak barrels of which 20% are new and aged for fourteen months.
Ripe aromas of vibrant cherries, raspberries, cinnamon, violets, dried herbs and toasty brown spices. The entry is bright and gives way to supple, round tannins with juicy acidity, combining elegance with intense strawberry fruit, dark chocolate, licorice and earth with remarkable balance, immediately drinkable but also worthy of ten to fifteen more years of cellar time.